Jesus healed many people instantaneously in his earthly ministry. Here are some broader principles on faith & healing in the Bible:
This song by Shane & Shane helps me process the suffering that I and others experience now:
1. Evil, pain, suffering, sickness & death are real, and part of life in a fallen world. These things are physical and also a sign of greater spiritual conflict. Some illnesses and diseases are consequences of people's sinful choices, but the great majority of sickness is simply because we live in a world that is in decay. Jesus said in John 9:3, "It was not that this man sinned, or his parents, but that the works of God might be displayed in him."
2. On this side of the new heavens and new earth Satan uses sickness to afflict & harass, but God uses sickness for present and future redemptive purposes. In 2 Corinthians 12:7-10, the Apostle Paul says that he asked God three times that his "thorn in the flesh" be removed. This illness was both "a messenger of Satan" and also was being used by God to keep Paul from becoming conceited and to show Paul more grace: "My grace is sufficient for you, for my power is made perfect in weakness." (2 Corinthians 12:9)
3. Throughout the Bible, there is often a connection between a person's faith and receiving healing, but not always directly. Luke 8:48, "Daughter, your faith has made you well, go in peace." At other times, Jesus raised a man who had died (Luke 7:11-17), or healed a person who is not in the same location (Matthew 8:5-13). Naaman, in the Old Testament, receives healing by washing seven times in the Jordan river, although he is reluctant. King Hezekiah prayed and received healing that extended his life. (2 Kings 20:5-6).
4. God expects us to come to him, pray expectantly, and ask for healing, but also leave the results up to him.  The book of James tells us plainly, "You do not have because you do not ask". James also instructs those who are sick to have the elders pray and anoint them with oil.  1 John 5:14 reads "And this is the confidence we have toward him, that if we ask anything according to his will, he hears us."  Most of all, as followers of Christ, we know that Jesus is present with us in our suffering, and he understands our pain.
The mistake many people make is expecting that God will heal them on demand, since they have examples of Jesus healing people in response to their faith. Praying for healing is not a formula, and any healing we receive is a gift of God's grace. When a person is not healed, some Christians will "blame" that person's faith, saying it was not strong enough or that they didn't want to be healed badly enough! This is damaging to the individual, and also puts the responsibility on the person, instead of on God. An all-powerful God does not need to explain to me his ways and means and his reasoning. Since God created the world and everyone in it, he certainly knows a lot more about how our bodies are supposed to function.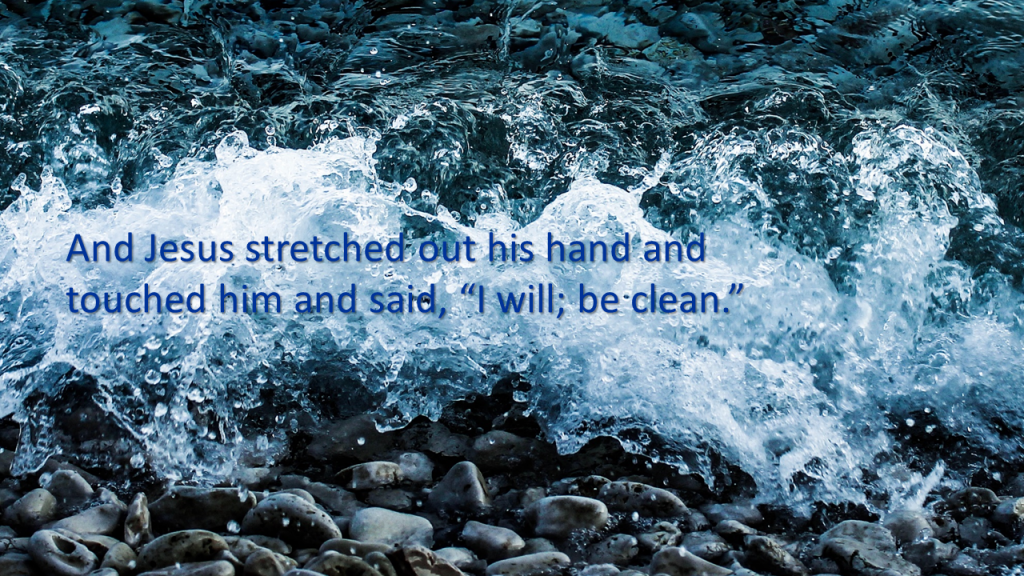 Another mistake is assuming that if we do not receive healing in this life, then our suffering is not meaningful or serve any purpose. First of all, this thinking doubts God;s good intentions for us, and it leads us to disconnect our faith on earth from our faith when we see Jesus in the future. In reality and according to Jesus' teaching, our eternal life begins now as we experience the abundance of God's kingdom (John 10:10) The Bible teaches that all of our sufferings that we experience now are part of God's process of achieving a heavenly glory that we will experience!
[16] So we do not lose heart. Though our outer self is wasting away, our inner self is being renewed day by day. [17] For this light momentary affliction is preparing for us an eternal weight of glory beyond all comparison, [18] as we look not to the things that are seen but to the things that are unseen. For the things that are seen are transient, but the things that are unseen are eternal. (ESV)