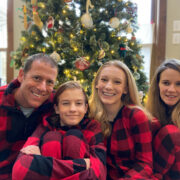 Rev. Jim Folk
Senior Pastor
Pastor Jim Folk & Family
I grew up in Media, PA (the home of Wawa!) and was raised in the United Methodist Church. After attending Penncrest High School, I went to The College of Wooster where I majored in Mathematics and was active in the Fighting Scot Marching Band, as well as InterVarsity Christian Fellowship. I taught High School math in Copley Ohio (just outside Akron) from 1995-1998 and was involved in Valleyview Chapel, a local church plant.  I was called by God into ministry in the spring of 1998 and attended Trinity Evangelical Divinity School in Deerfield, IL.  I initially served in Big Rapids, Michigan for four years, at Trinity Fellowship EFC, and the last ten years at Christ Community Church in Ocala, FL before coming to North Carolina. I am ordained with the Evangelical Free Church of America.

Emily is from the Dayton OH area, and we were married in 1999.  Our two daughters are Muriel, and Corinne.  We also have two relatively well-behaved dogs named Russell & Ginger.  I enjoy swimming, golf, guitar, hiking & kayaking, and watching sports of almost any kind.
Favorite Snack- Pretzels! (Soft Pretzels from Philly!)
Favorite Movies- Star Wars- A New Hope, Return to Me, The Princess Bride, Lord of the Rings Trilogy, Glory Road
My Playlist- The Allman Brothers, Albert Collins, J.S. Bach-Brandenburg Concertos, Dexter Gordon, George Winston, Adele, Mat Kearney, Emmylou Harris, The Dixie Hummingbirds, JJ Heller, Fernando Ortega, Josh Garrels, Mason Jar Music, Rend Collective, I Am They, Need to Breathe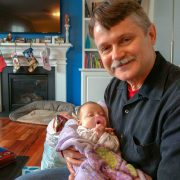 A Californian-Kansan who grew up in Thailand as a missionary kid. I am a grandfather, father, husband, and son.
I enjoy photography, hiking, table tennis, soccer, and computer storage systems. And in my spare time I work for Lenovo as a software engineer.
Striving to follow and share Christ with those who I come in contact with.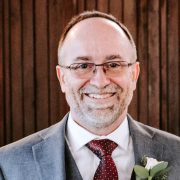 I grew up on a farm in western Pennsylvania, but I have called Cary, North Carolina home since 1996. I am married with two grown children and a son-in-law. I like rock music, playing racket sports, and watching baseball and hockey. Oh yeah, I also do some computer programming. My goal is to encourage people to love God and enjoy Him forever.
King Turyananuka
Worship Leader
I like playing music and singing. But mostly just spending time with people whether just having a fellowship or just visiting new places. Yes yes, I like food too.
If you have any issues with the website, please let me know.