This series of messages is on Life Stewardship: how does God want us to use the things that he has entrusted to us?  (time, our minds, our bodies, our money, our talents & gifts, our resources)
Jesus urged people to be faithful stewards-managers- of what God had given them:
Peter said, "Lord, are you telling this parable for us or for all?" And the Lord said, "Who then is the faithful and wise manager, whom his master will set over his household, to give them their portion of food at the proper time? Blessed is that servant whom his master will find so doing when he comes. Truly, I say to you, he will set him over all his possessions. Luke 12:41-44 ESV
When someone is a steward, he or she is managing God's resources for God's objectives, not just his own objectives.  So we need to ask the question, "Am I using my time for God's objectives, or my own objectives?"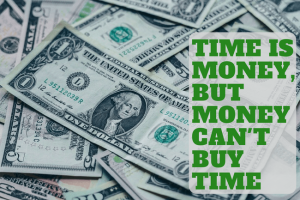 Time is the one resource that is distributed equally to all people.  Take a look at someone's calendar and you will get a clear report on what is important to them in how they use their time.  God created us to have a rhythm of work and rest, which not only keeps us balanced and refreshed, but gives the opportunity to slow down and notice what God is doing around us.
As you listen to this message, think about how you use your time each day and ask God to show you any changes you need to make.  Be encouraged!